Thursday Fixtures/Results
Bradford Grammar - Thursday's
This weeks fixtures
Thursday 18th August
6.40pm Stars vs Hoops
7.20pm TBC vs LCF Cheetahs
8pm Bingley Ballers vs In With A Shot
8.40pm Blushing Ballers vs Diamonds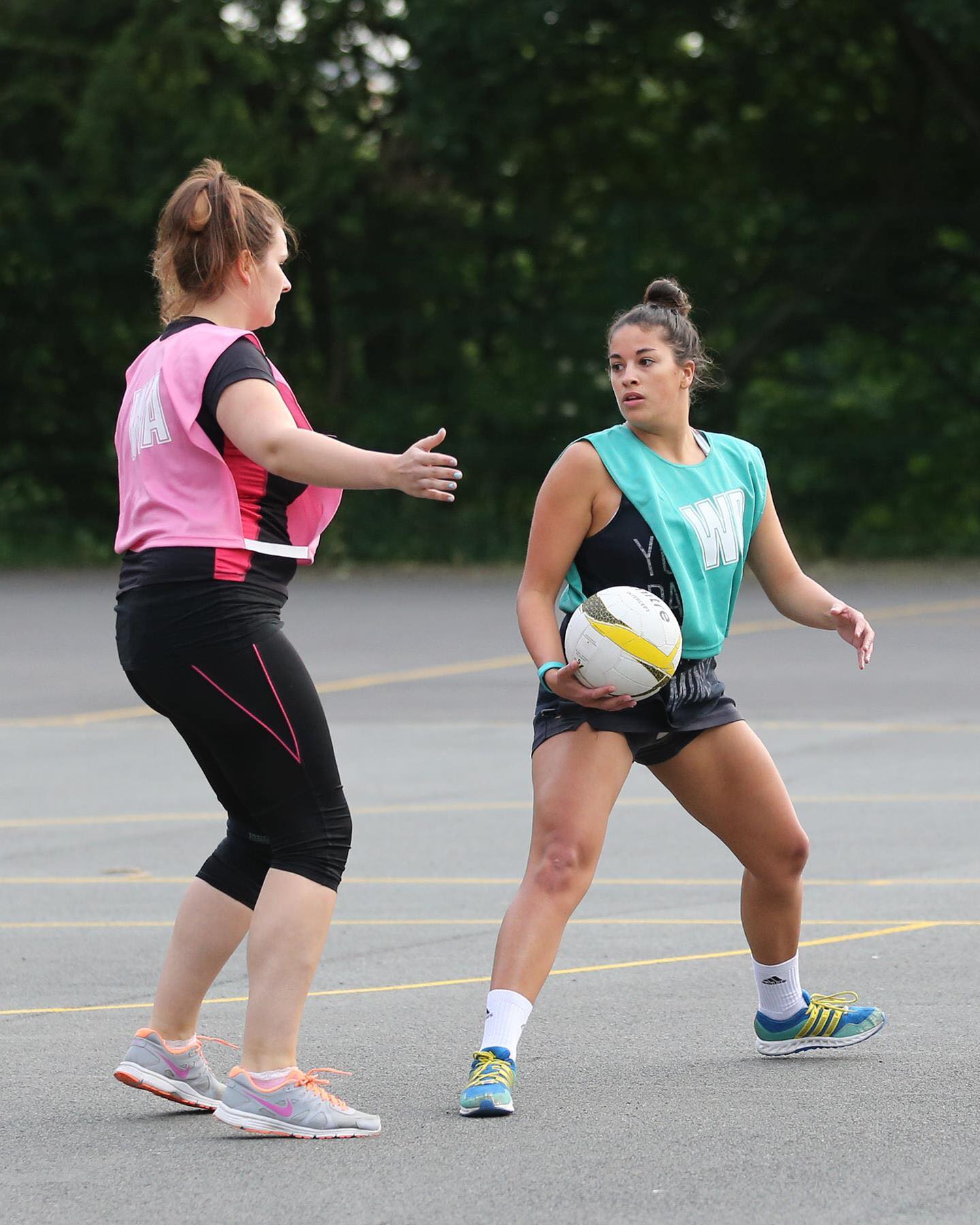 Thursday 21st July
6.40pm LCF Cheetahs 14-11 Hoops
Jemma Hobson & Natalie Butterfield
7.20pm Diamonds 13-18 Bingley Ballers
Rocqel Lacey & Alyssa Francis
8pm In With A Shot 30-20 Blushing Ballers
Michelle Jefferson & Holly Martin
8.40pm Shooting Stars 21-16 TBC (F)
Siobhan Edmund & Katie Graham
Thursday 28th July
6.40pm Stars 18-12 Hoops
Katie Moore & Charlie McNicol
7.20pm TBC 20-0 LCF Cheetahs
Mya Greenwood & Adara Mckenzie
8pm Blushing Ballers 6-31 Diamonds
Abra Wynn & Racqel Fazy
8.40pm Bingley Ballers 28-25 In With A Shot
Stacey Rowe & Michelle Jefferson
Thursday 4th August
6.40pm LCF Cheetahs 7-17 Stars
Anisha Kaur & Katie Moore
7.20pm In With A Shot 21-26 Diamonds
Sarah Rostron & Amy Sykes
8pm Bingley Ballers 17-7 Blushing Ballers
Naomi Adamson & Adara Mckenzie
8.40pm TBC 13-8 Hoops
Mya Greenwood & Claire Walsh
Thursday 11th August
6.40pm LCF Cheetahs 23-12 Hoops
Amber Cooke & Helen Henderson
7.20pm In With A Shot 19-15 Blushing Ballers
Sarah Roston & Amber Cooke
8pm Diamonds 10-20 Bingley Ballers
Amy Sykes & Sara Kirkham
8.40pm Stars 18-9 TBC
Liz Pritchard & Maddy Pennock
Thursday 18th August
6.40pm Stars vs Hoops
7.20pm TBC vs LCF Cheetahs
8pm Bingley Ballers vs In With A Shot
8.40pm Blushing Ballers vs Diamonds
Thursday 25th August
6.40pm LCF Cheetahs vs Stars
7.20pm TBC vs Hoops
8pm Bingley Ballers vs Blushing Ballers
8.40pm In With A Shot vs Diamonds
Thursday September 1st
New teams set to join with grading games/friendlies to be organised to decide new divisions on this date! Every team should have a game!
Thursday September 8th – New Autumn Season Begins
Want to get involved?
We have leagues for everyone from just women based leagues to one of the countries biggest mixed leagues. Compete in high quality games and experiences for beginners, social players as well as elite players.
Join us